13 Real Life Haunted Houses And The Horror Stories That Go With Them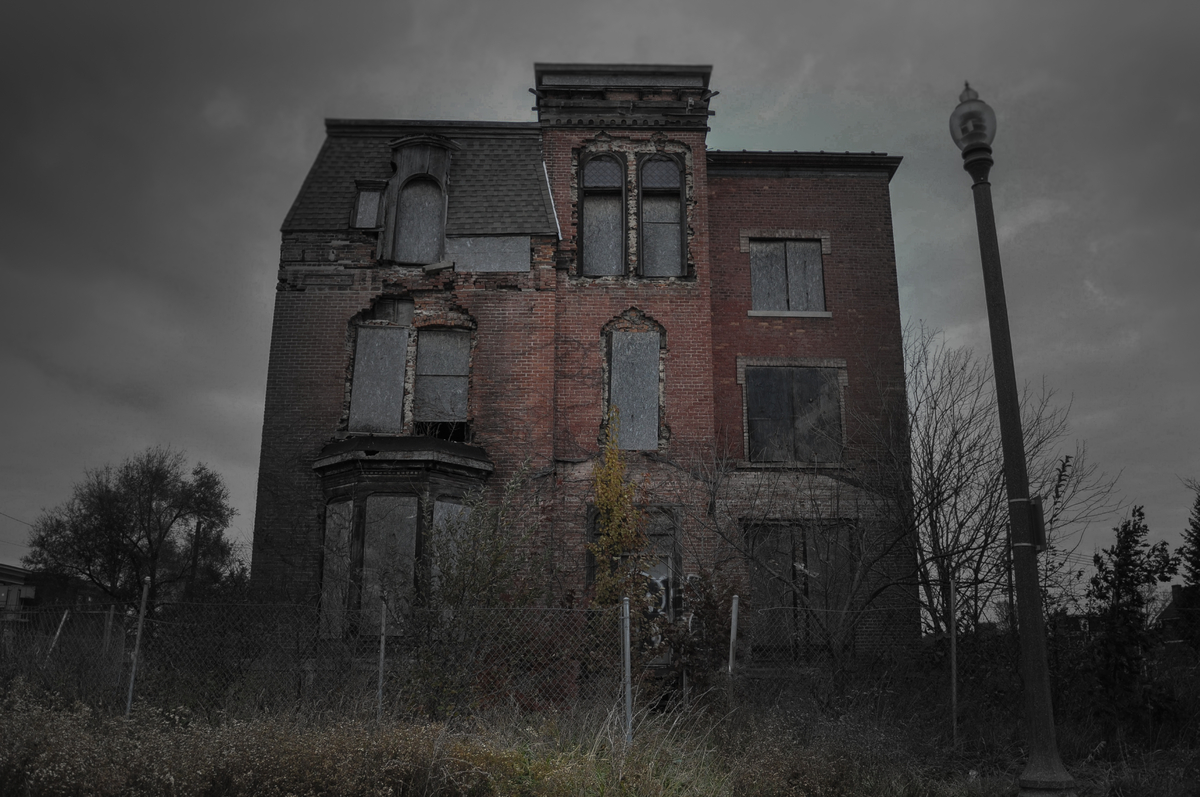 Photographer Seph Lawless is a master of the abandoned — his frames are filled with eerie portraits of shopping malls, factories, homes. All dilapidated, all empty, all but forgotten. He usually travels across the United States via hybrid vehicle, equipped with a camera and a knack for finding ways inside strange structures, collecting stories of his adventures along the way.
It shouldn't be surprising that Lawless' travel logs include more than a few ghostly tales. He is, after all, venturing through the detritus of tougher times. He was bound to stumble upon a few terrifying properties, left to crumble while the rest of us are too afraid to notice. Just in time for Halloween, Lawless has compiled the most hauntingly beautiful of the bunch in a book titled "'13: An American Horror Story."
Essentially, the tome is a high quality coffee table book for the macabre obsessed. From Texas, Ohio, New York, Pennsylvania, Michigan, Kentucky, Wisconsin and Connecticut, Lawless shows off the real life haunted houses he's visited throughout his work, and the slightly startling histories and personal stories that make them unique. Check out a preview of the publication, available in hardback and e-book, below.
Michigan

In 1941, The Haught Mansion (Brush Park, MI) was used as a brothel for upscale gentlemen. Years later several dead bodies were found in the cellar of the mansion. Each body had been marked by a what appeared to be a perfect circle on the torso and chest areas.

Kentucky

So the story goes, after both parents committed double suicide in the Sayer House their four small children raised themselves for more than a decade in this home.

Ohio

The Nova House (Youngstown, Ohio) was the place where Benjamin Albright shot and killed his son by accident then killed himself and his wife after being struck with anguish and guilt in 1958. The home has been vacant ever since and still has personal belongings inside.

Michigan

The Temple Haunted Mansion (Detroit, MI) was the home of a triple murder that took place in August 1942.

Texas

The Hooley Haunted Mansion was home to several strange deaths throughout the 1970s when the mansion served as a bed and breakfast for passing transients.

Ohio

The Milan Mansion has long been suspected as a home that practices witchcraft. The owner was a practicing witch known by locals as the Milan Witch, and is said to be buried underneath front porch.

Pennsyvania

The Doll House Mansion (Philadelphia, PA) is an abandoned mansion full of nothing but dolls and organized metal saws and tools neatly displayed on metal shelves through out several rooms.

Connecticut

The Bailey Mansion (Hartford, Connecticut) is the haunted house that inspired the popular television series "American Horror Story."

Ohio

This Cleveland home was where serial killer Michael Madison toutured and killed his victims.

Pennsylvania

This is the Oliver Family Mansion in Chester, PA. The Oliver family went missing in 1898. The mystery baffled investigators and the family was never found but locals say they can see them in the windows of the mansion.

Ohio

This is the Akron childhood home of one of the most notorious serial killers in American history, Robert Berdella (also known as the Butcher of Kansas City). In his prison psychiatric profile, Berdella spoke of his rough childhood in Ohio. Specifically, he mentioned his rape at age 16, an act that triggered his desire to move to Kansas City, and kill off everybody in the sex industry in the process.

New York

The Cater House Estates in Buffalo, New York was home to the local sheriff Donald Caters when he shot himself. The home went into foreclosure in 1968. The house remained vacant and haunted ever since with locals alleging they hear voices coming from the house regularly.

Ohio

This abandoned house in East Cleveland is where Serial killer Anthony Sowell hid victims' bodies. The house is now demolished but locals would cross the street refusing to walk on the sidewalk directly in front of the house claiming that the home made noises.

Wisconsin

The Tillmore House
All proceeds from book sales between December 1-31 will go to the Greater Cleveland Food Bank. For more on the pseudonymous Lawless, check out his Facebook page here. For more of our coverage of his work, see projects "Black Friday" and "Autopsy of America."
Tags:
Huffington Post
,
Strange News
,
weird news
,
Weird Stuff